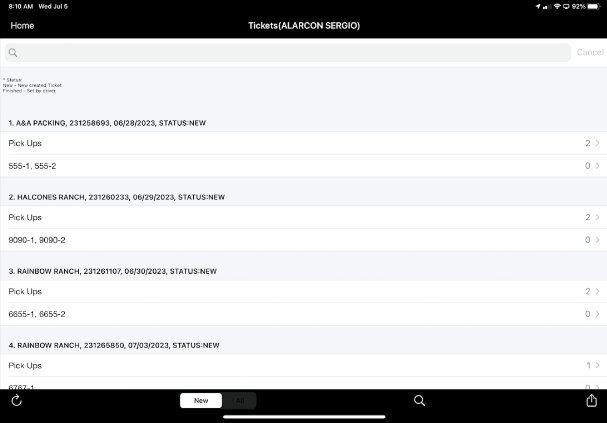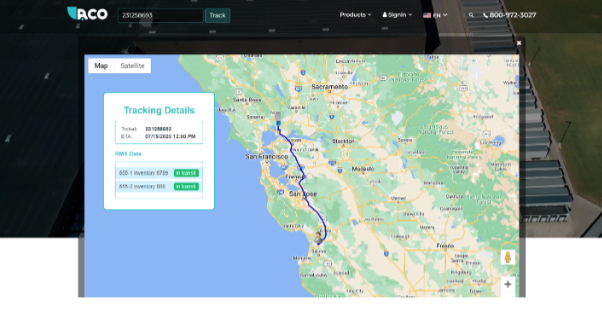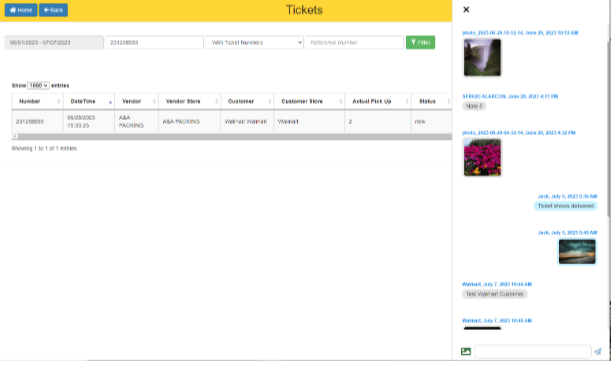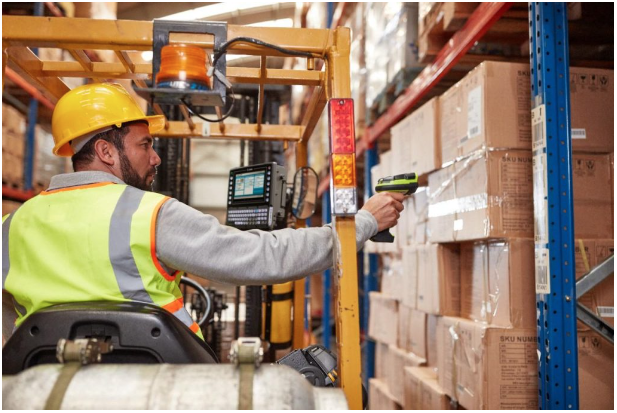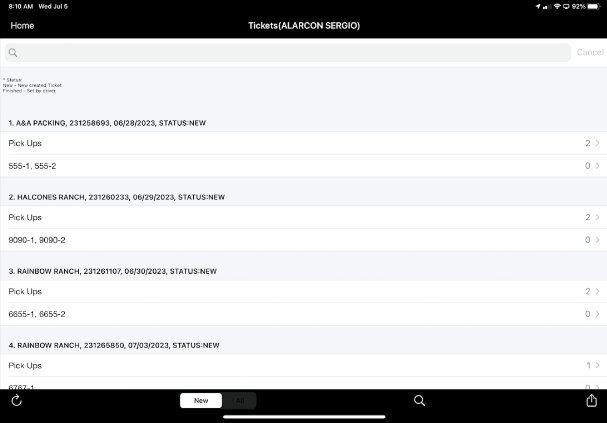 Inventory
Inventory or stock refers to the goods and materials that a business holds for the ultimate goal of resale.
The concept of inventory, stock or work in process has been extended from manufacturing systems to service businesses and projects.
$240 (per year)
Hardware Included
iOS
Android
Windows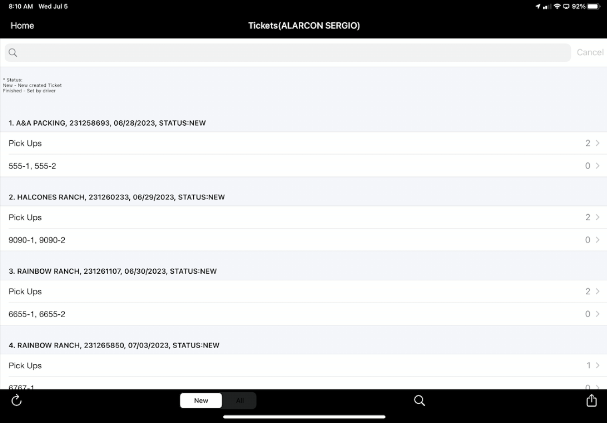 Tickets
Managers or drivers can create load tickets for the web portal or the mobile application. Driver or managers can add notes and photos for each ticket. Drivers can add the truck tare weight and gross weight when doing a pickup. The application automatically computes the net weight and will also compute the route distance when the driver does the customer delivery. Drivers can add barcode labels to the pallets or they can automatically load all the contents of the ticket. Having a pallet barcode is useful if you do temporary storage at a distribution center. The driver and manager can search for past tickets. The driver only sees the tickets assigned to them or that they created.
Tracking
Customers can track their tickets using any web browser by entering the Ticket Number and clicking on the Track button. The system will show the trucks current position along with the estimated delivery date and time (ETA). Customers can add notes with photos on any ticket. When a note is added a text message get sent to the fleet manager and the driver delivering the load.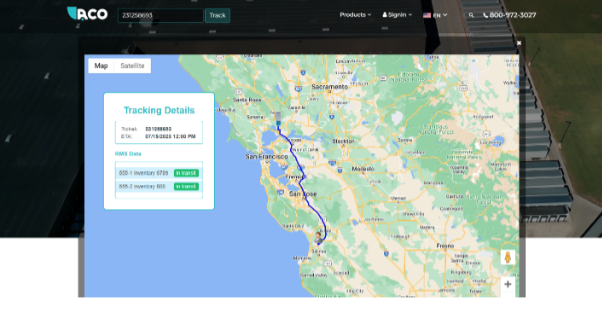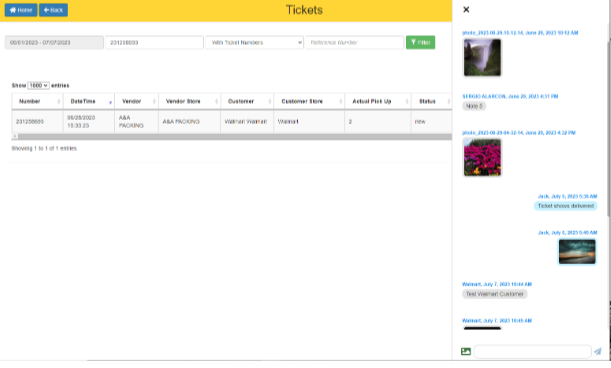 Notes
The customer, driver and manager can have a running chat conversation regarding any load ticket including both text and photos.
Scanning
To ensure complete traceability drivers can scan each pallet / item using a mobile scanner connected to a phone or tablet using Bluetooth. The driver can peel off a unique barcode label and apply the label to each pallet / item and then scan them to the truck or the customer location. For a distribution center we have a long-range scanner and also have a small handheld scanner for the driver.