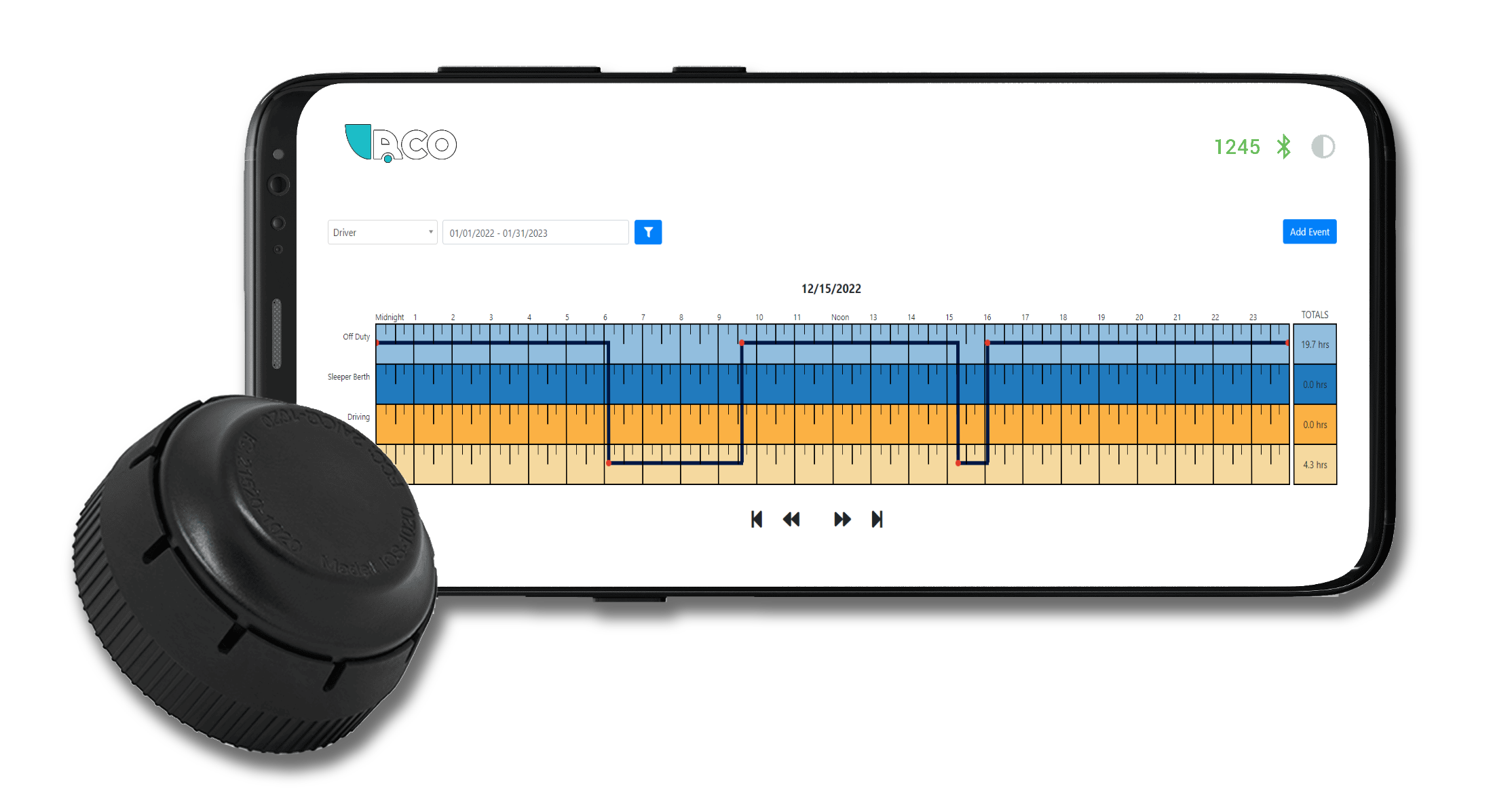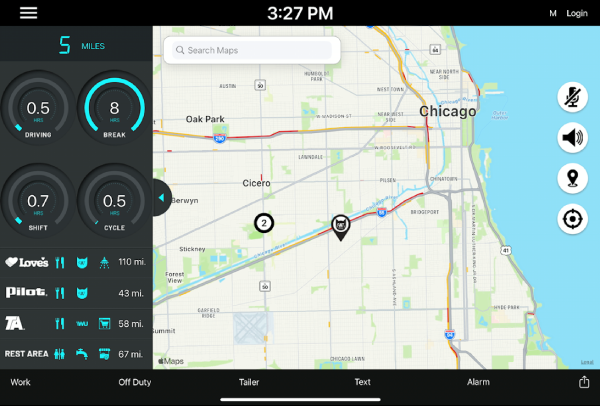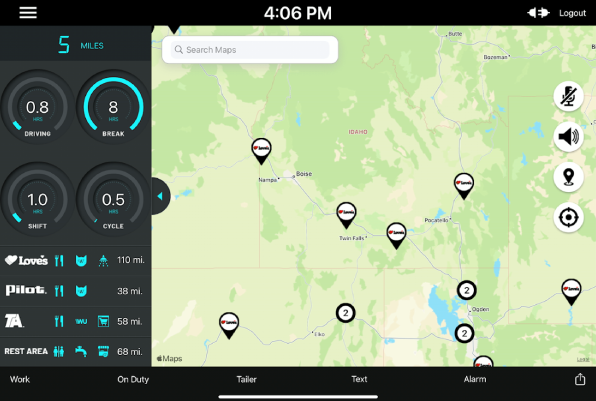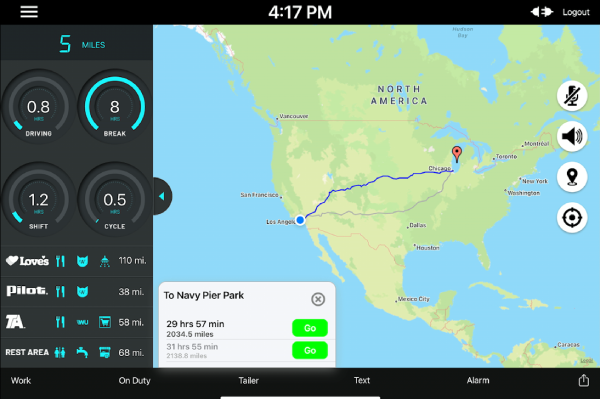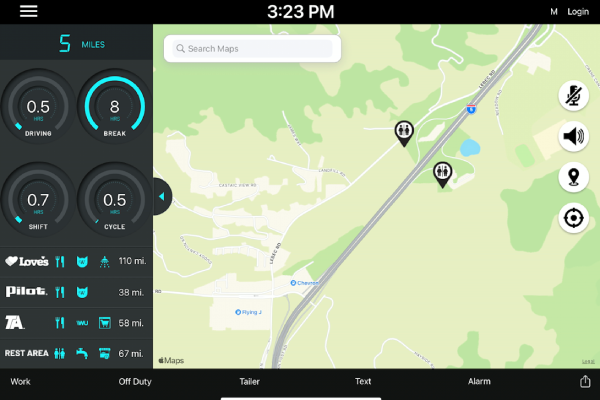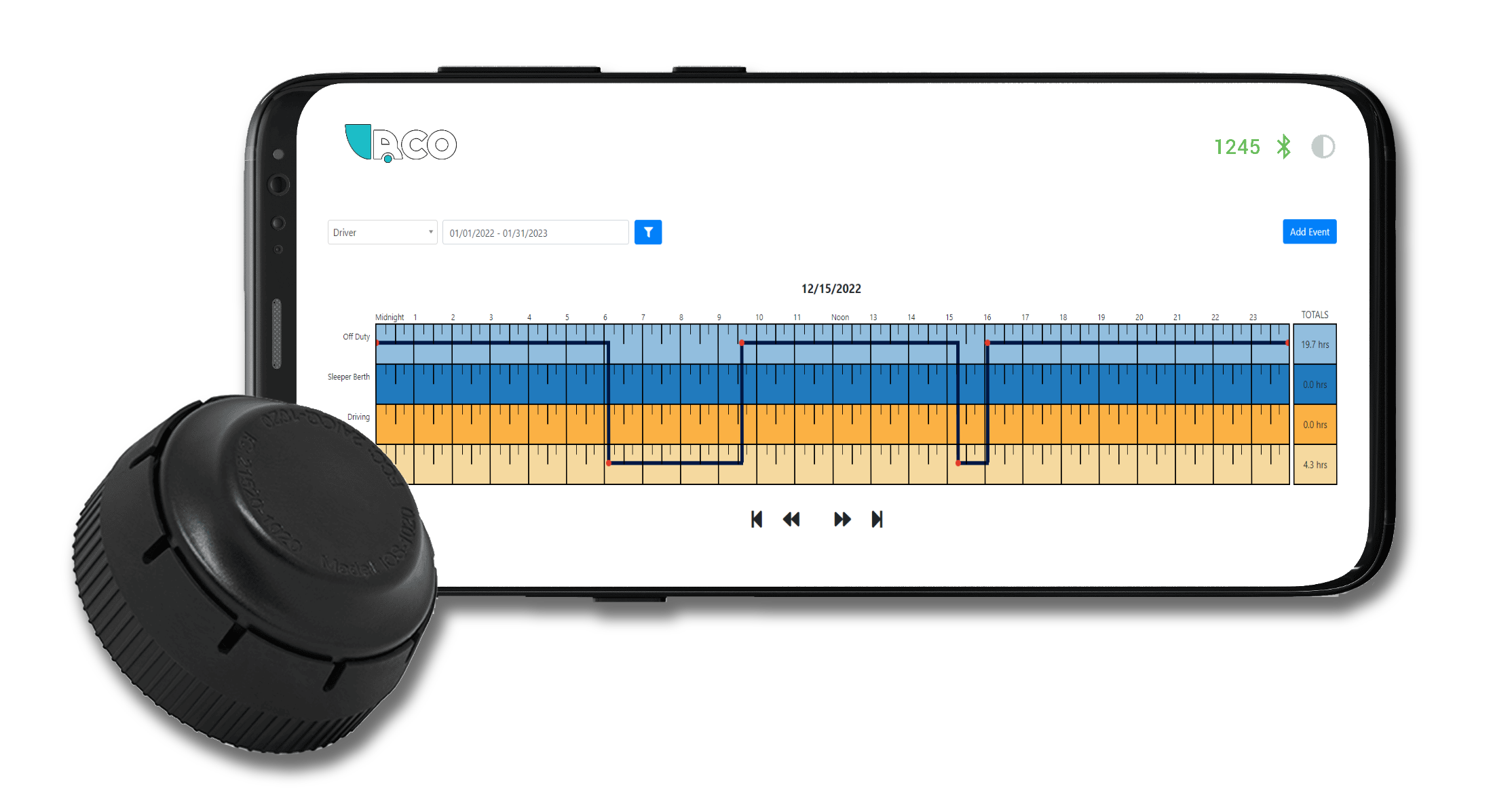 ELD
A fully certified FMCSA ELD to help your drivers stay in compliance at all times.
Designed to help the driver meet all FMCSA hours of service requirements and stay safe on the road. Drivers get an easy to use display showing them a map route with navigation directions and estimated time en route.
With a single glance you can see your miles today and how many miles to the major truck stops and rest areas. You can easily decide what you want to see on the map like weigh stations, low clearance, truck wash just to name a few.
Fleet managers can track the location of each truck and trailer on a map and their route from the start of a shift. They have a record of all pretrip inspections and can see the hours of service for every driver.
IFTA data gets automatically collected for each truck. Electronic bill of lading signatures show the load was delivered. They have a dashboard to slice and dice data to make informed decisions. Supports Android, Apple and Windows. The hardware connects directly to the J1939 port and is compatible with all RCO ELD software apps running on android or IOS mobile devices.
Key Features
IOS, Android and Windows devices
Vehicle Inspections
IFTA
Gas Stations and Rest Areas
Real time Gauges
Reports
Driver Forms
Truck and Trailer maps
Offline maps
Bluetooth 4.2 Low Energy
66-channel high-performance GPS receiver
Operates from 4-30V
Industrial -40 to +125 Coperational temperature range
FCC and IC certified
Manager Features
Fleet Map
Import Trucks
Import Trailers
Import Drivers
IFTA Form
Driver Logs
Scheduling
Driver Tickets
Ticket Notes with Photos
Live Ticket Tracking
Hours of Service
Points of Interest
Fuel Receipts
Toll Receipts
Skill Performance Form
Medical Form
Bill of Lading
Trailer Loading
Online Manuals
$240 (per year)
Hardware Included
Software Support
ELD Device
iOS
Android
Windows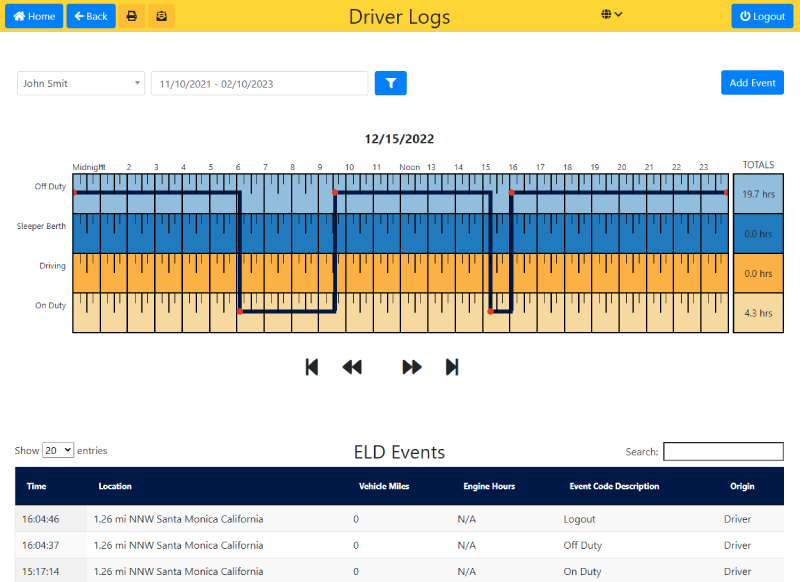 Driver Logs
Drivers can track their hours of service easily and send an email to FMCSA with one button click. Extra features include the ability to have electronic forms of your medical records and skill performance evaluations and your daily vehicle inspection reports.
Fuel Receipts and IFTA
Record fuel receipts and easily create IFTA fuel reports for all your trucks at the end of each quarter no matter what type of fuel. Capture photos of fuel receipts. A dashboard lets you see a chart of your fuel usage per the month or by the state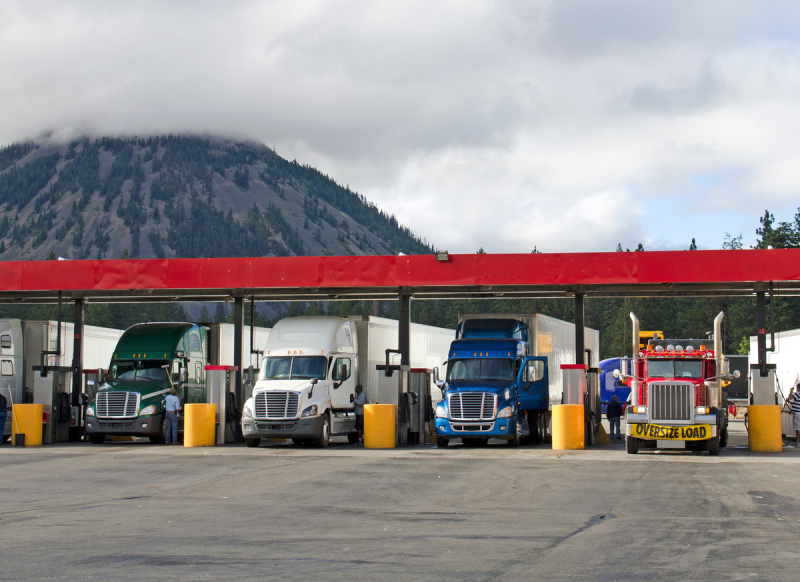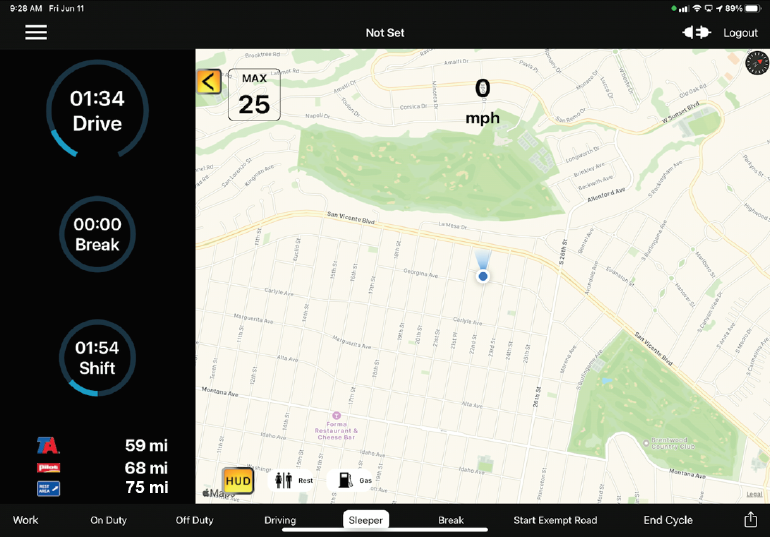 HOS Violations
One touch operations makes training and operation faster. Stay informed about the current speed limit. Large gauges keep the driver informed so they avoid HOS violations. Distances to the nearest gas stations and rest areas is constantly updated.
Driver Skill Performance
Drivers can have all their forms in PDF electronic format. Includes the common FMCSA forms like Driver Skill Performance, Driver Medical and Violations to name a few. Forms can be printed, emailed and searched at any time.