The ELD Eagle helps you focus on driving and keeps you compliant with FMCSA regulations. Of course you get all the standard stuff like electronic logs and vehicle inspection reports and automatically doing IFTA tax reports. Of course you can use your own phone or tablet.
* Heads up display so you don't have to look down and take your eyes off the road!
* All the rest areas in the United States showing you the closest ones
* All the TA's and Pilots in the United States showing you the closest ones.
* All the Engine fault codes displayed so no more having to look them up.
* NO DEAD SPOTS! You heard that right..
* Gauges that auto change for night and day driving.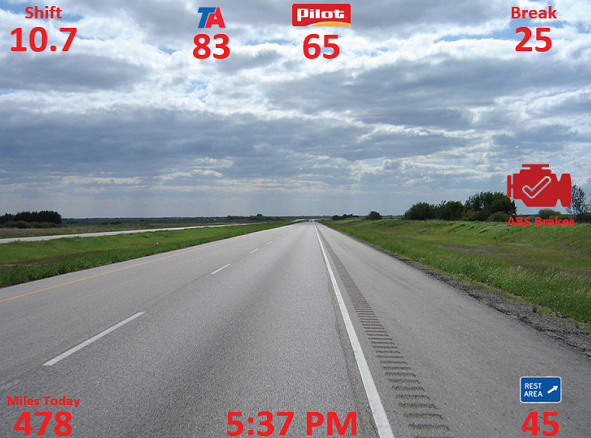 How about some extras?
Thank you for asking. If you get the trailer monitor then you can read the trailer information right on the phone and know the temperature is just right (full cold chain) and no lost loads. You can tell if somebody opens the door when you are eating or away from your rig then you will get a text alert message right to your phone. If you get the Truck guard you can have video and radar surveillance right to your phone.
Contacts
Please fill out the form if you have a general comment or question and we will do our best to respond in short order. You can also submit a help ticket if you have a question or problem with any software product in the link at the bottom of the page.
Phone: +1.310.451.3735
Toll free: 800.972.3027 (U.S. & Canada Only)
US Sales : 619.798.8334
Locations
United States
San Jose, CA

408-821-9008

Santa Monica, CA

310-451-3735

Bemerton,Washington

209-768-0245

Irvine, CA

(714) 307-8635
Europe
Lisbon, Portugal

+351 91 670 66 72

Targu Mures, Romania

+44 022 768 34

Yerevan, Armenia

+374 55 396 902
South America
Tijuana, Mexico

619-798-8334