A fully certified FMCSA ELD to help your drivers stay in compliance at all times.
Extra features include the ability to have electronic forms of your medical records
and skill performance evaluations and your daily vehicle inspection reports.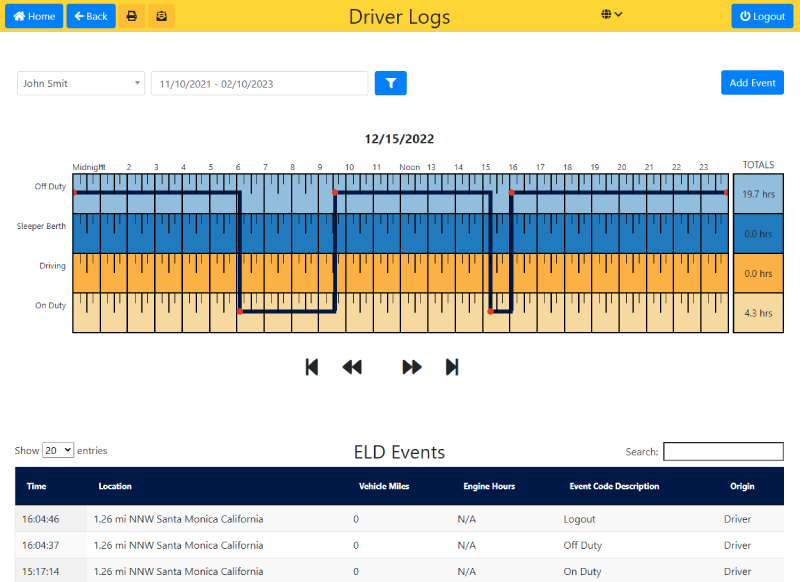 Drivers can track their hours of
service easily and send an email to
FMCSA with one button click.
Record fuel receipts and easily create IFTA
fuel reports for all your trucks at the end of
each quarter no matter what type of fuel.
Capture photos of fuel receipts.
A dashboard lets you see a chart of your
fuel usage per the month or by the state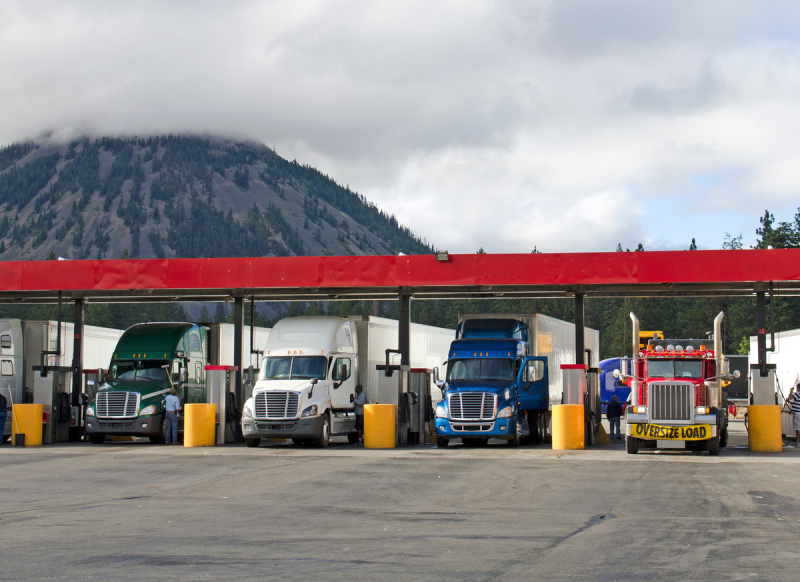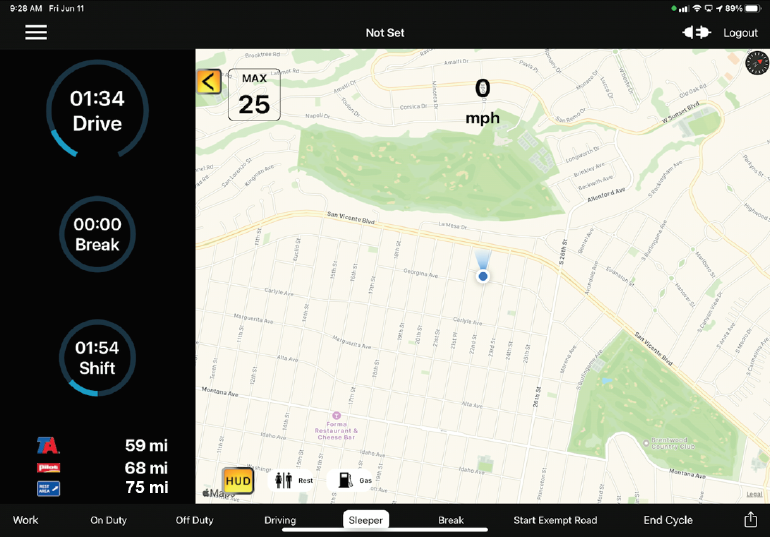 One touch operations makes
training and operation faster.
Stay informed about the
current speed limit.
Large gauges keep the driver
informed so they avoid HOS
violations. Distances to the
nearest gas stations and rest
areas is constantly updated.
Drivers can have all their forms in PDF electronic format.
Includes the common FMCSA forms like Driver Skill Performance, Driver Medical and Violations to name a few.
Forms can be printed, emailed and searched at any time.
Contacts
Please fill out the form if you have a general comment or question and we will do our best to respond in short order. You can also submit a help ticket if you have a question or problem with any software product in the link at the bottom of the page.
Phone: +1.310.451.3735
Toll free: 800.972.3027
US Sales : +1.310.451.3735
Locations
United States
Montrose, CA

818-248-9689

Santa Monica, CA

310-451-3735

Bemerton,Washington

209-768-0245

Scottsdale, AZ

602-566-5234
Europe
Lisbon, Portugal

+351 91 670 66 72

Targu Mures, Romania

+44 022 768 34

Yerevan, Armenia

+374 55 396 902
South America
Irvine, CA

(714) 307-8635